Accredited
Registrars
Through them, .mx reaches you
If you wish to register a domain name, please reach out to our Accredited Registrars
Become an accredited Registrar
How to become
an MX Accredited
Registrar
The Registry .MX has an accreditation process for corporations that want to administrate .MX domain names, through this program we select corporations that meet the service standards and criteria of the Registrants.
Our accreditation process is based on knowing the applicants previous experience in administrating domain names, their company's operations and its projection to the future.
Each application is analyzed thoroughly, in order to ensure that the Accredited Registrars provide the best possible service to its Registrants; for this reason, starting an accreditation process does not guarantee the admission to the program.
How to start an accreditation process?
If your corporation is interested in starting an Accreditation Process, contact us by:
Systems based on industry standards (EPP and DNS)

Registrant
Individual or corporation that registers a domain name through an Accredited Registrar or a Reseller.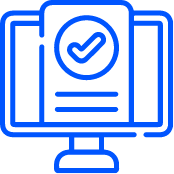 Accredited Registrar
Its main activity is the registration of domain names offering personalized attention.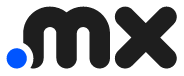 Registry .MX
A NIC México division that manages the .MX territorial domain name.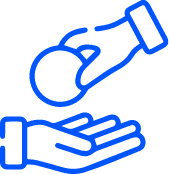 Reseller
Works through Accredited Registrars and is in charge of all the registration process, an additional service that complements its main activity.
We understand that there are corporations or people starting in the domain names administration, or that whose primary focus is not the domain names business, for them, some of our Accredited Registrars offer Reseller Programs.
We have reviewed the reseller programs that our Accredited Registrars offer and selected the ones that meet our quality standards. Through them you can:
Resell .MX Domains as well as hosting and other services.
Get competitive rates and different payment plans.
Use their administration and selling tools while having the support of a reliable infrastructure.
Have the security that the business relationship between the Accredited Registrar and the Reseller is formally established.
Each Accredited Registrar has a program with different characteristics that can fit your needs. Meet them below.